Talisman Heart Beaded Chain Necklace
The talismanic heart burst and engravable back keeps love and positivity close to you every day. Paired with our best selling chain.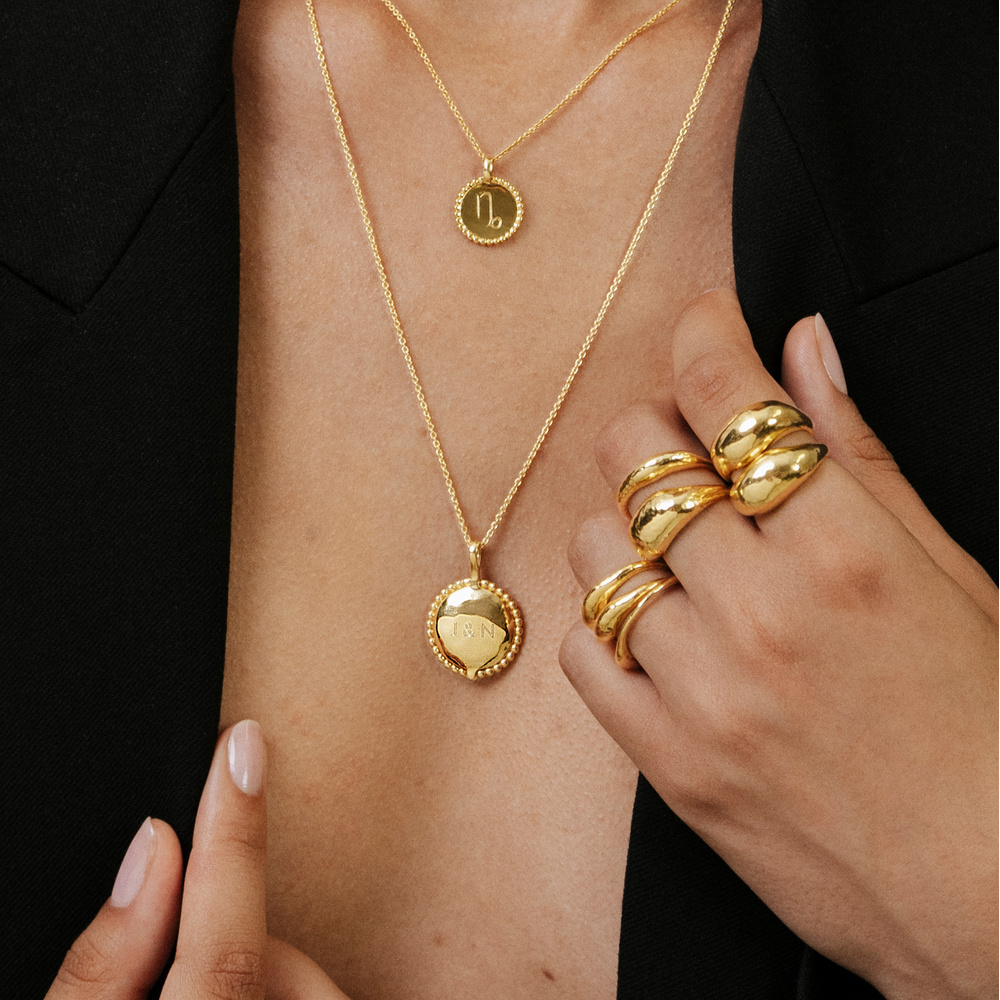 Vermeil (noun)
"Ver·may"
Different to gold plating, vermeil is a thick layer of 18k solid gold on sterling silver to create a long lasting durable finish, giving you the look and feel of solid gold jewellery without the price tag.
100-Day Returns
We offer a full money-back refund within 100 days of purchase
5-Year warranty
Every piece comes with our 5 Year warranty
道德采购
We are committed to sustainably sourcing our precious metals + stones
Talisman Heart Beaded Chain Necklace
纯银镀18K黄金
2 pieces