We're all about everyday jewellery that makes you feel good. Since being founded in 2008, we've focused on becoming the most responsible version of ourselves - whether that be switching to 100% recycled gold and sterling silver, or pioneering with supply chain transparency. We've focused on designing jewellery that empowers and endures. Jewellery that makes you feel like the best version of you - every single day.
Meet our Founder
Monica Vinader
Born in San Sebastian, Spain, Monica moved to London to study Fine Arts before landing her first job in the jewellery industry. She left her job to travel remote parts of Patagonia and Mexico, finding endless inspiration and building a network of artisans with whom she started cutting her own gemstones and making jewellery collections. In 2008, she launched the eponymous brand she still runs today.
Our Sustainability Approach
Responsible and sustainable production is at the core of what we do. We exclusively use 100% recycled gold and sterling silver, as well as 100% recyclable packaging and reusable pouches. With a key focus on circularity, we're proud to offer a 5-year warranty, lifetime repairs service, and jewellery recycling scheme.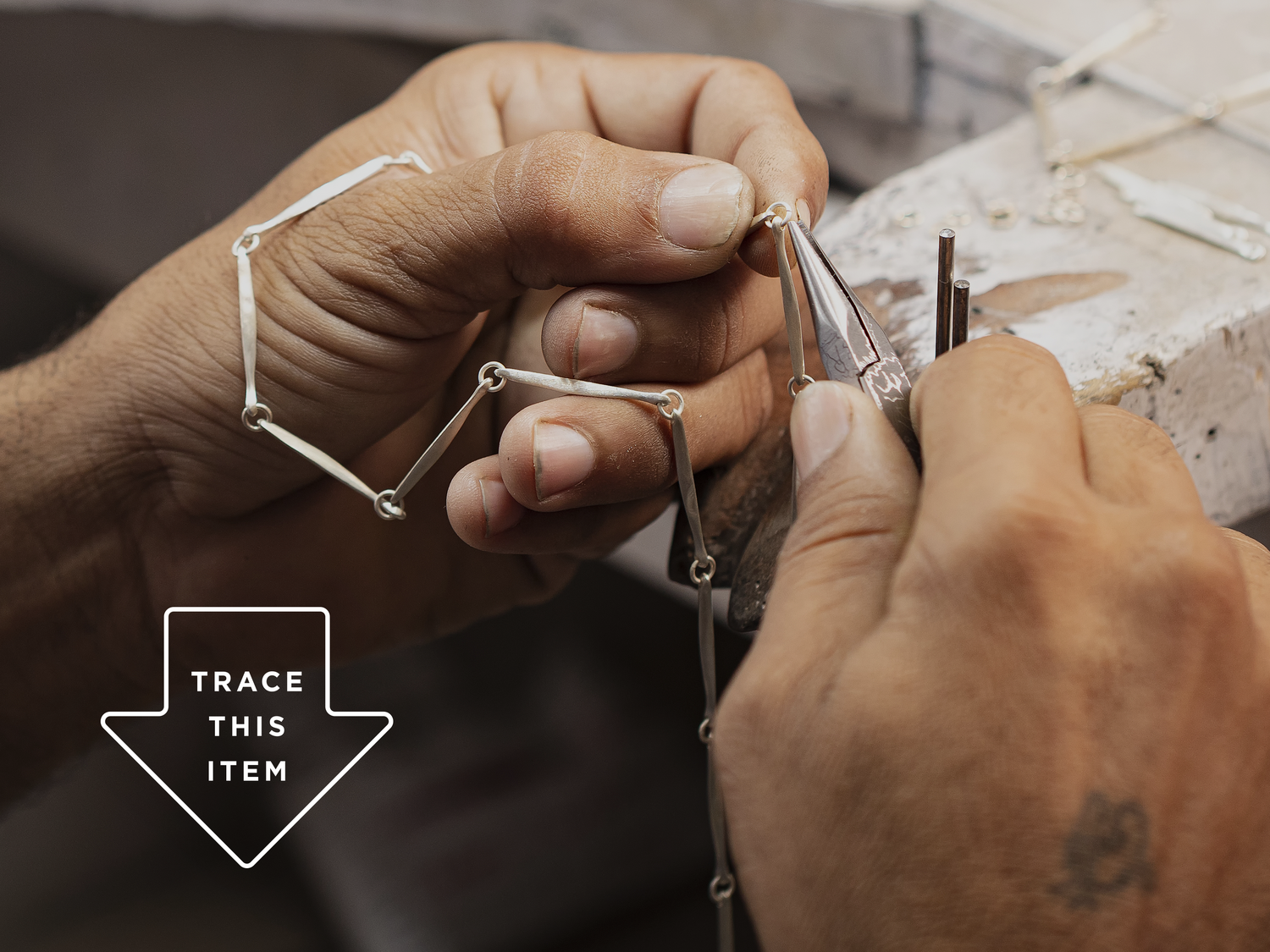 The Pursuit of Transparency
The jewellery industry is historically opaque, but we're on a mission to change that. Our transparency programme, Product Passport, lets you trace everything from design and material sourcing to craftsmanship and packaging. Tracing our supply chains enables us to improve our social and environmental impact, and allows you to make informed choices. Just look for the 'Trace This Item' logo.
Come and Say Hi
You can find us in global luxury retailers, including Selfridges, Liberty, John Lewis, Farfetch and Nordstrom. Or, come and visit us in one of our boutiques across the UK, US, Canada, Singapore, Hong Kong and South Korea. Selected boutiques offer piercing, embossing and engraving services.