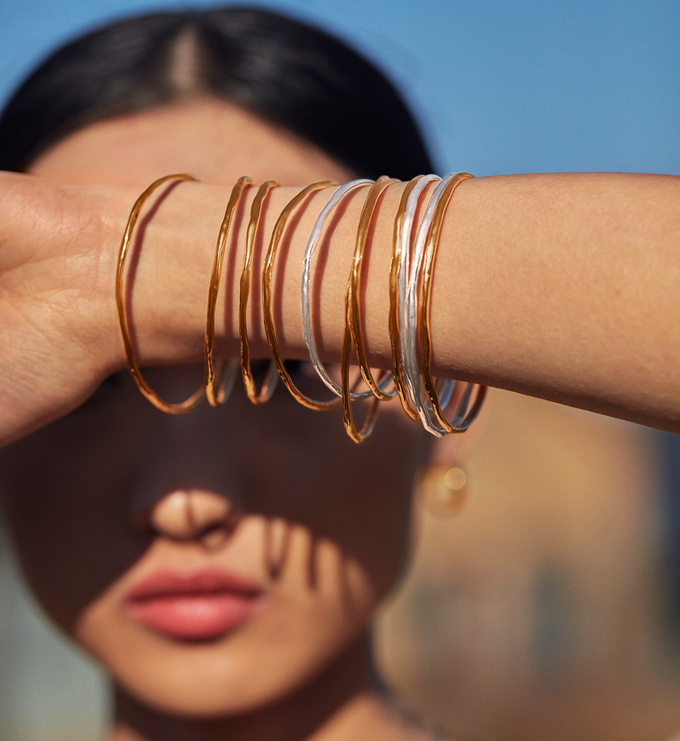 Our iconic Siren design in the ultimate bangle. Its gently hammered surface catches the light, creating a nuanced surface that's perfectly imperfect. Made to be stacked, yet delicate enough to wear alone, this is a staple you'll never tire of styling.
Small: Bracelet diameter 6.1cm, height 5.1cm, width undulates 1.8-2.2mm
Medium: Bracelet diameter 6.8cm, height 5.7cm, width undulates 1.8-2.2mm
Large: Bracelet diameter 7cm, height 5.9cm, width undulates 1.8-2.2mm
Bracelet depth undulates 2.2 - 2.7mm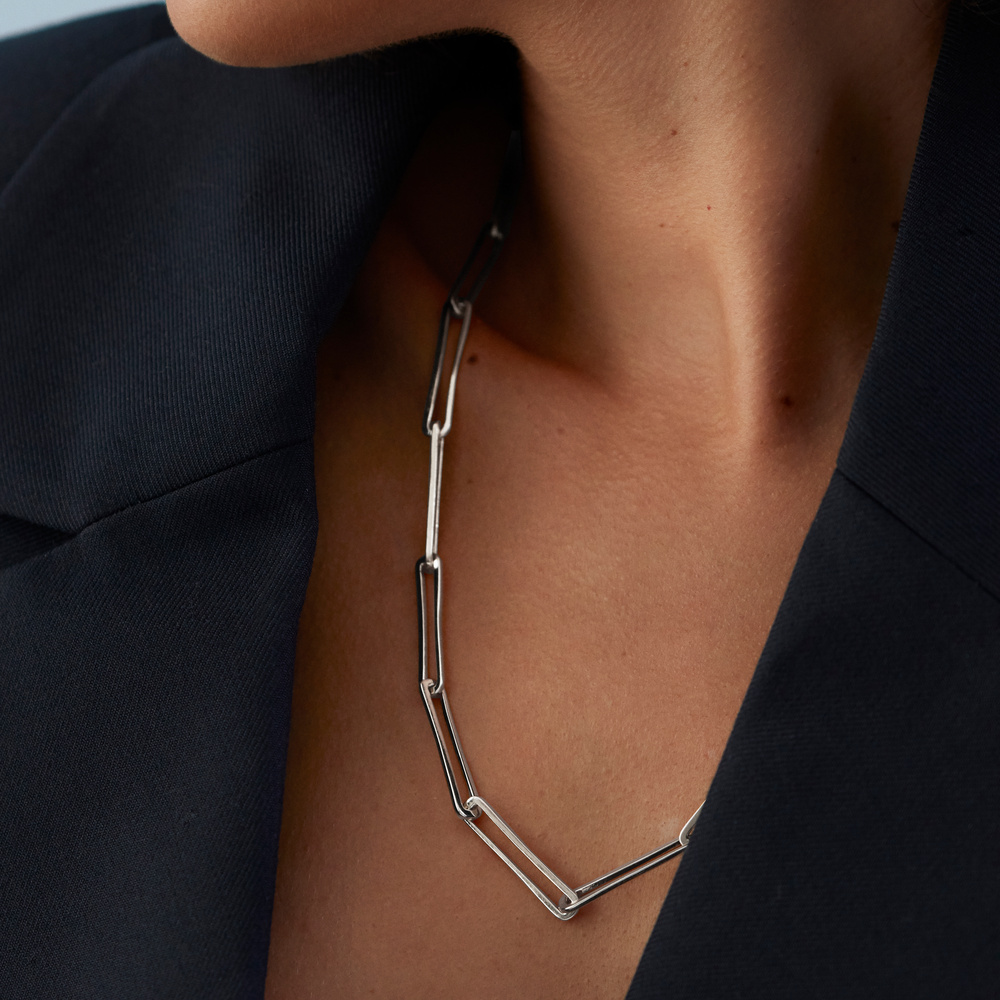 Our sterling silver jewellery is all assay-assured and hallmarked at 92.5% pure. Crafted from 100% recycled silver (rather than mined), which significantly reduces CO2 emissions by over 60%. Explore our dainty, icy-toned, and sustainable silver designs to suit your style every day.
100-Day Returns
We offer a full money-back refund within 100 days of purchase
5-Year warranty
Every piece comes with our 5 Year warranty
Ethical Sourcing
We are committed to sustainably sourcing our precious metals + stones
Siren Muse Bangle Set
Sterling Silver
3 pieces