Siren Petal, Diamond Essential and Fine Twist Choker Necklace Set
Small but mighty. A delicate chain is strung with a tiny pendant, gently pressed into a petal shape. Engrave with an initial or date you can wear close to your heart. Make it a classic with our ethically sourced, handcut solitaire Diamond Essential necklace and layer on some sparkle with the Fine Twist choker.
Fine Twist Choker:
Necklace circumference adjustable 38cm, 41cm or 43cm/ 15", 16" or 17"
Siren Petal Necklace:
Necklace circumference adjustable 40cm/16" , 43cm/17" or 45.7cm/18"
Pendant height 1.2cm, width 0.9cm
Pendant thickness 0.8mm
Diamond Essential Necklace:
Total Diamond Weight: 0.045Cts, Quality: I2, Cut: Full Cut
Necklace circumference adjustable 40.6cm/ 16", 43.2cm/17" or 45.5cm/ 18"
Chain width 2.2mm
Pendant height 5.3mm, width 5.3mm
Pendant thickness 2.8mm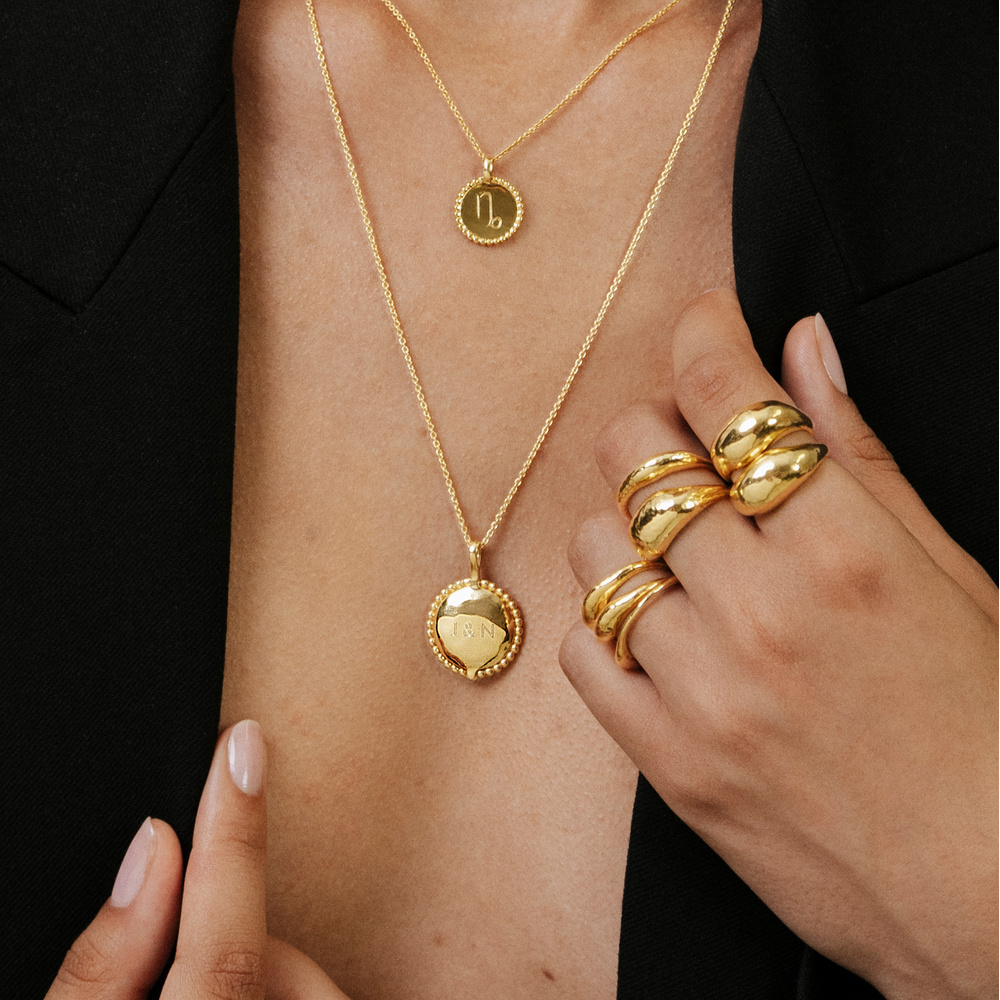 Vermeil (noun)
"Ver·may"
Different to gold plating, vermeil is a thick layer of 18k solid gold on sterling silver to create a long lasting durable finish, giving you the look and feel of solid gold jewellery without the price tag.
100-Day Returns
We offer a full money-back refund within 100 days of purchase
5-Year warranty
Every piece comes with our 5 Year warranty
Ethical Sourcing
We are committed to sustainably sourcing our precious metals + stones
Siren Petal, Diamond Essential and Fine Twist Choker Necklace Set
18k Gold Vermeil & Diamond
3 pieces