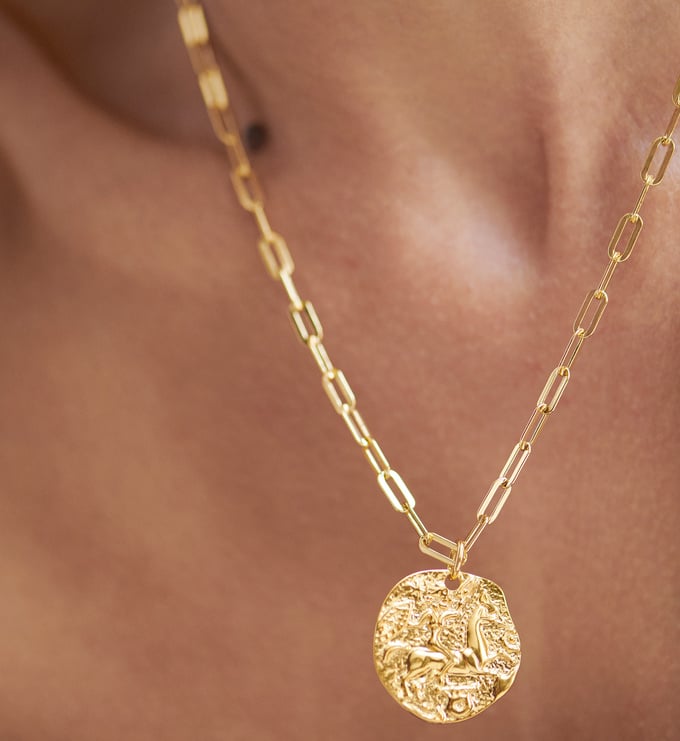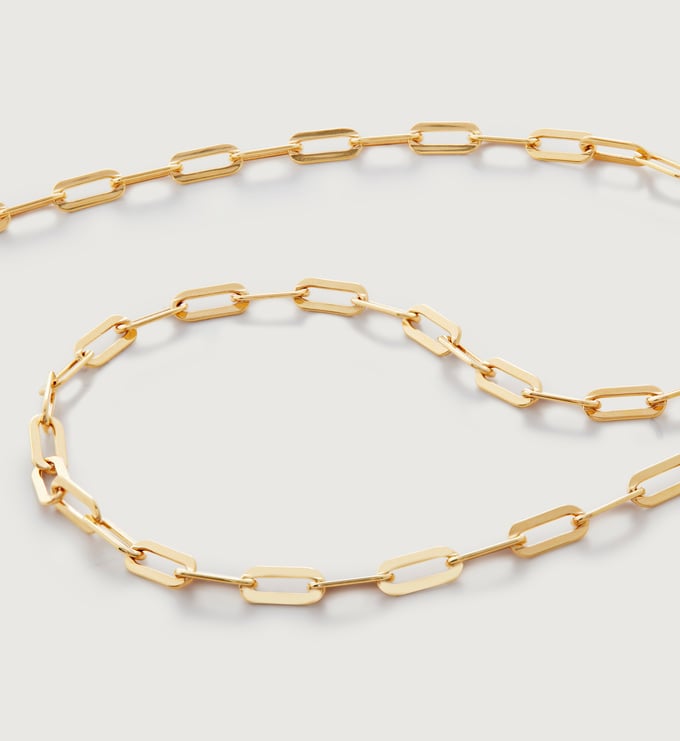 Goddess Coin Paperclip Chain Necklace
Channel your own inner goddess with this gold vermeil talisman on an iconic paperclip necklace made from 100% recycled 18ct gold vermeil. A handcrafted symbol of strength, protection and courage.
Necklace circumference adjustable up to 50cm/ 20"
Link length 9.1mm, width 4mm
Pendant height 2.7cm, width 2.65cm
Pendant thickness 1.4mm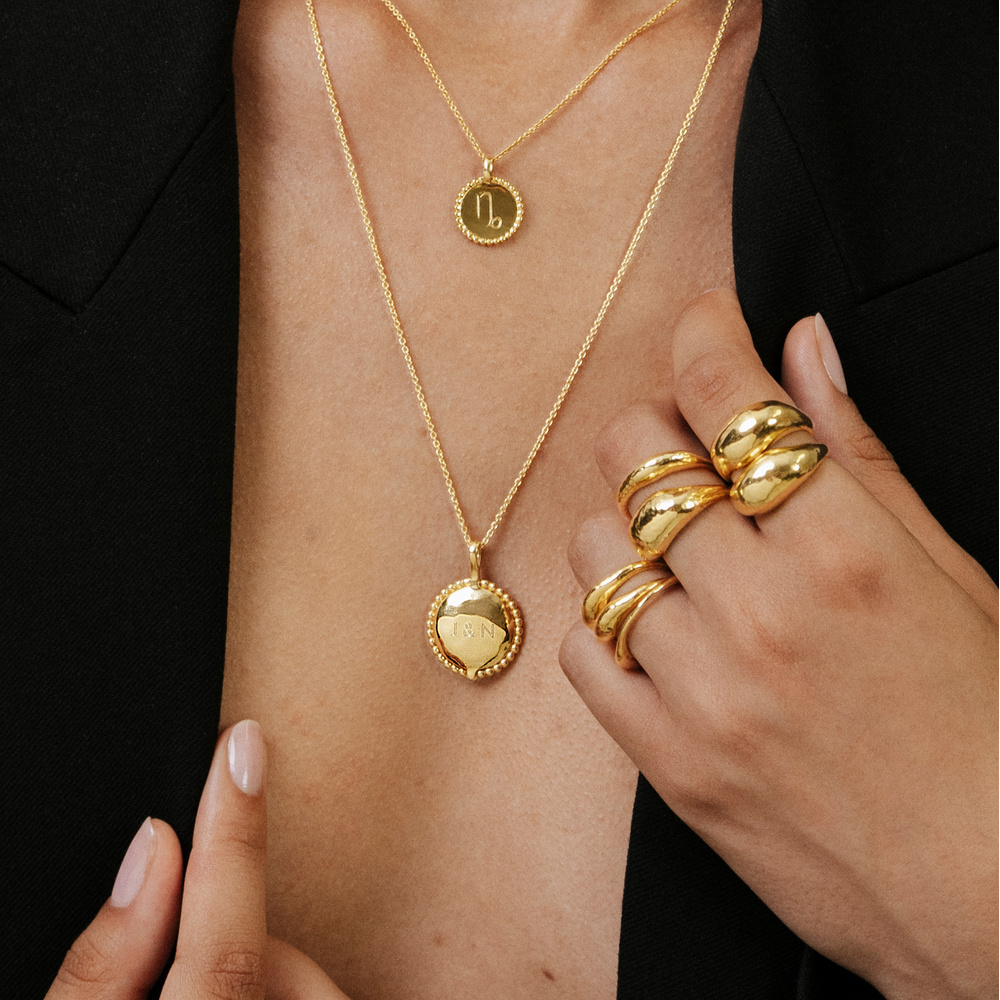 Vermeil (noun)
"Ver·may"
Different to gold plating, vermeil is a thick layer of 18k solid gold on sterling silver to create a long lasting durable finish, giving you the look and feel of solid gold jewellery without the price tag.
100-Day Returns
We offer a full money-back refund within 100 days of purchase
5-Year warranty
Every piece comes with our 5 Year warranty
Ethical Sourcing
We are committed to sustainably sourcing our precious metals + stones
Goddess Coin Paperclip Chain Necklace
18k Gold Vermeil & No Stone
2 pieces