Deia Lotus Fine Beaded Chain Necklace
An everyday staple with a pendant that celebrates you. Create a unique style by engraving a message, motif or hand-drawn doodle on the front *and* back.
Total necklace circumference adjustable 40, 43 or 46cm
Chain width 1.1mm, bead distance 1.5cm
Pendant height 19.3mm, width 14.7mm
Pendant depth varies 0.5mm - 0.6mm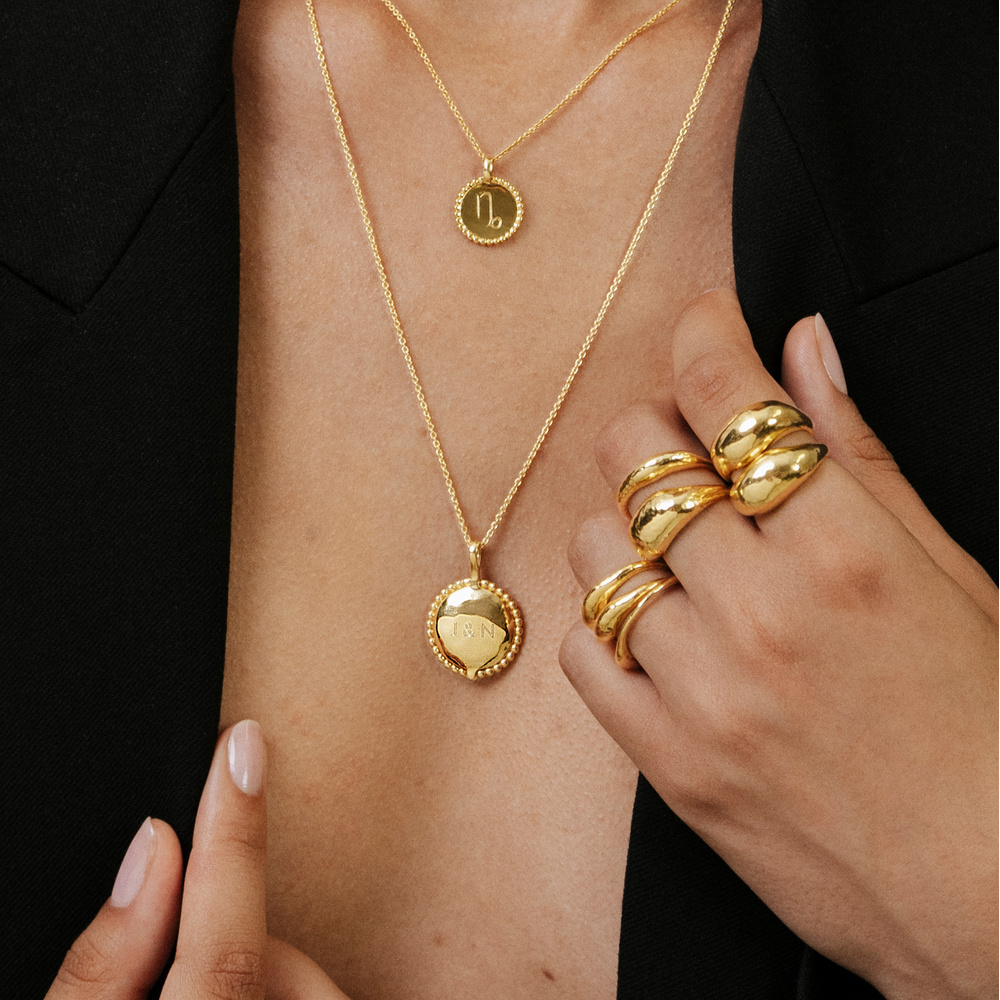 Vermeil (noun)
"Ver·may"
Different to gold plating, vermeil is a thick layer of 18k solid gold on sterling silver to create a long lasting durable finish, giving you the look and feel of solid gold jewellery without the price tag.
100-Day Returns
We offer a full money-back refund within 100 days of purchase
5-Year warranty
Every piece comes with our 5 Year warranty
Ethical Sourcing
We are committed to sustainably sourcing our precious metals + stones
Deia Lotus Fine Beaded Chain Necklace
18k Gold Vermeil
2 pieces