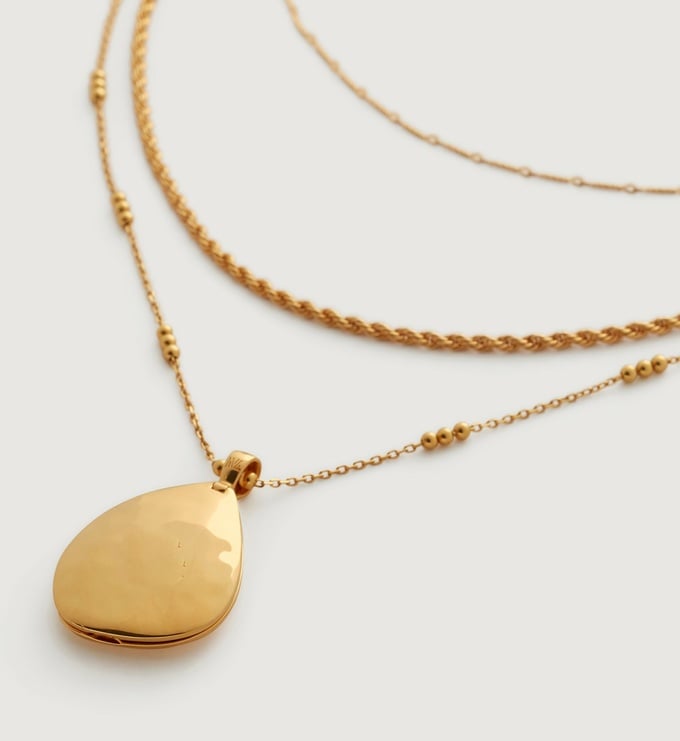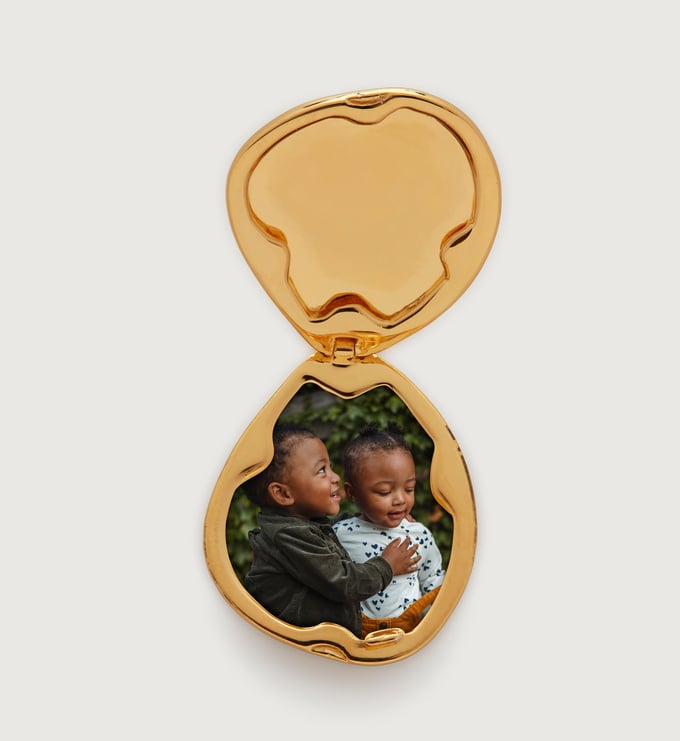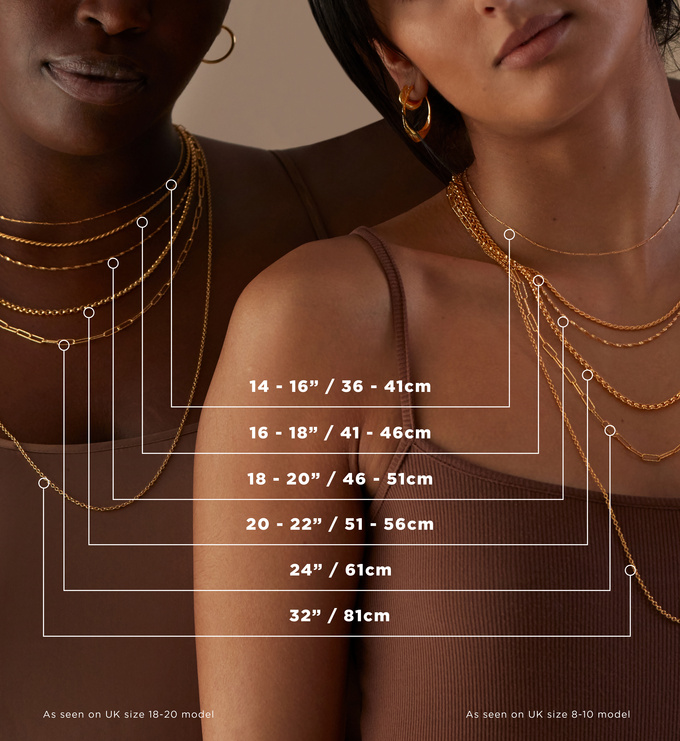 Deia Pebble Locket Rope, Twist and Beaded Chain Necklace Set
Inspired by ancient wisdom and nature's organic beauty, our Deia collection is gently faceted to reflect the light. Engrave this pebble-shaped locket inside and out.
Pendant height 26.8mm, width 20.55mm, pendant thickness 5.3mm
Rope Chain: circumference adjustable 40.5 - 45.5cm
Fine Twist Choker: circumference adjustable 38cm, 41cm or 43cm/ 15', 16' or 17'
Triple Beaded Chain: circumference adjustable 45-50cm, distance between beads 2cm
We can only engrave an image containing clean black lines on a white background. We cannot engrave filled in areas, or images containing too much detail (such as photographs).
To add a photo at home, please click here to use our handy guide.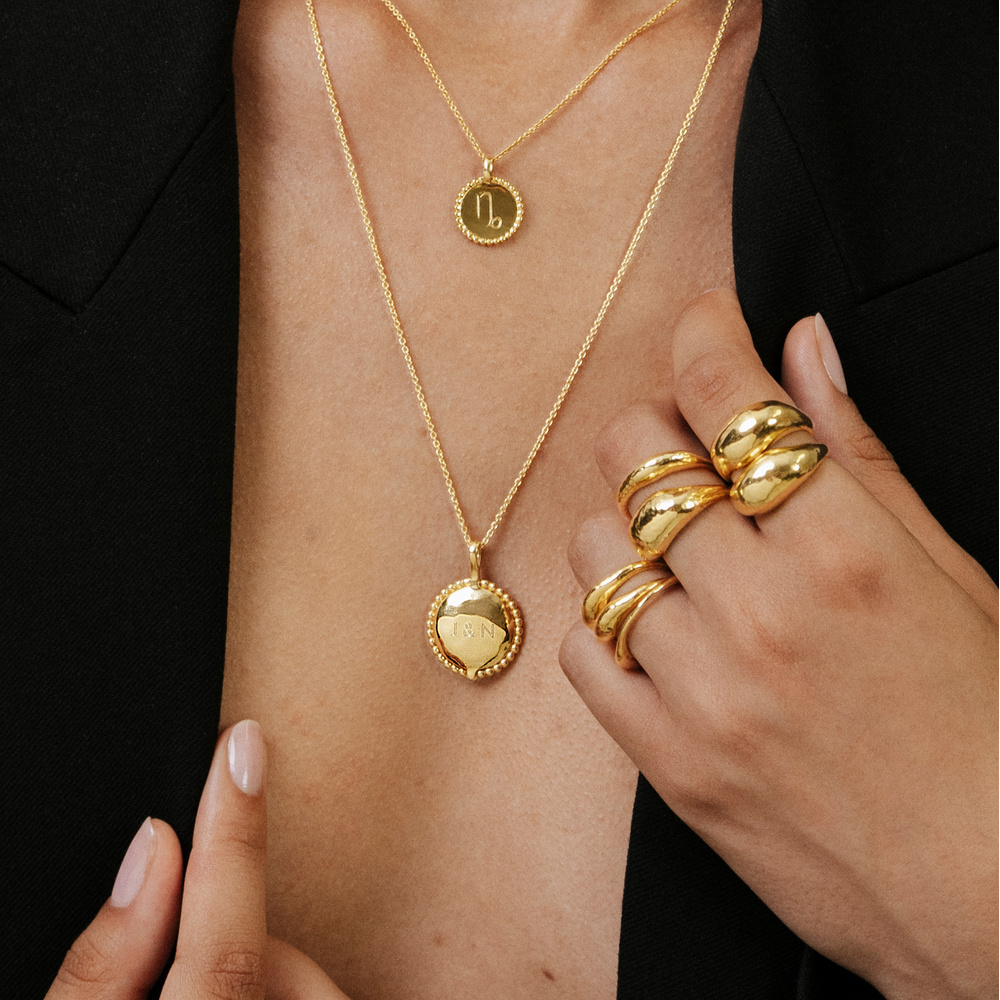 Vermeil (noun)
"Ver·may"
Different to gold plating, vermeil is a thick layer of 18k solid gold on sterling silver to create a long lasting durable finish, giving you the look and feel of solid gold jewellery without the price tag.
100-Day Returns
We offer a full money-back refund within 100 days of purchase
5-Year warranty
Every piece comes with our 5 Year warranty
道德采购
We are committed to sustainably sourcing our precious metals + stones
Deia Pebble Locket Rope, Twist and Beaded Chain Necklace Set
纯银镀18K黄金
4 pieces