Deia Pebble Locket Fine Chain Necklace
Engrave this pebble-shaped locket inside and out, and place a special keepsake inside to ensure it's always close to your heart. Wear on our 17' adjustable Fine Chain necklace for a versatile but sentimental addition to your jewellery wardrobe.
Pendant height 26.8mm, width 20.55mm
Pendant thickness 5.3mm
We can only engrave an image containing clean black lines on a white background. We cannot engrave filled in areas, areas containing shading, or images containing too much detail. As a result, we are unfortunately unable to engrave photographs.
To add a photo at home, please click here to use our handy guide.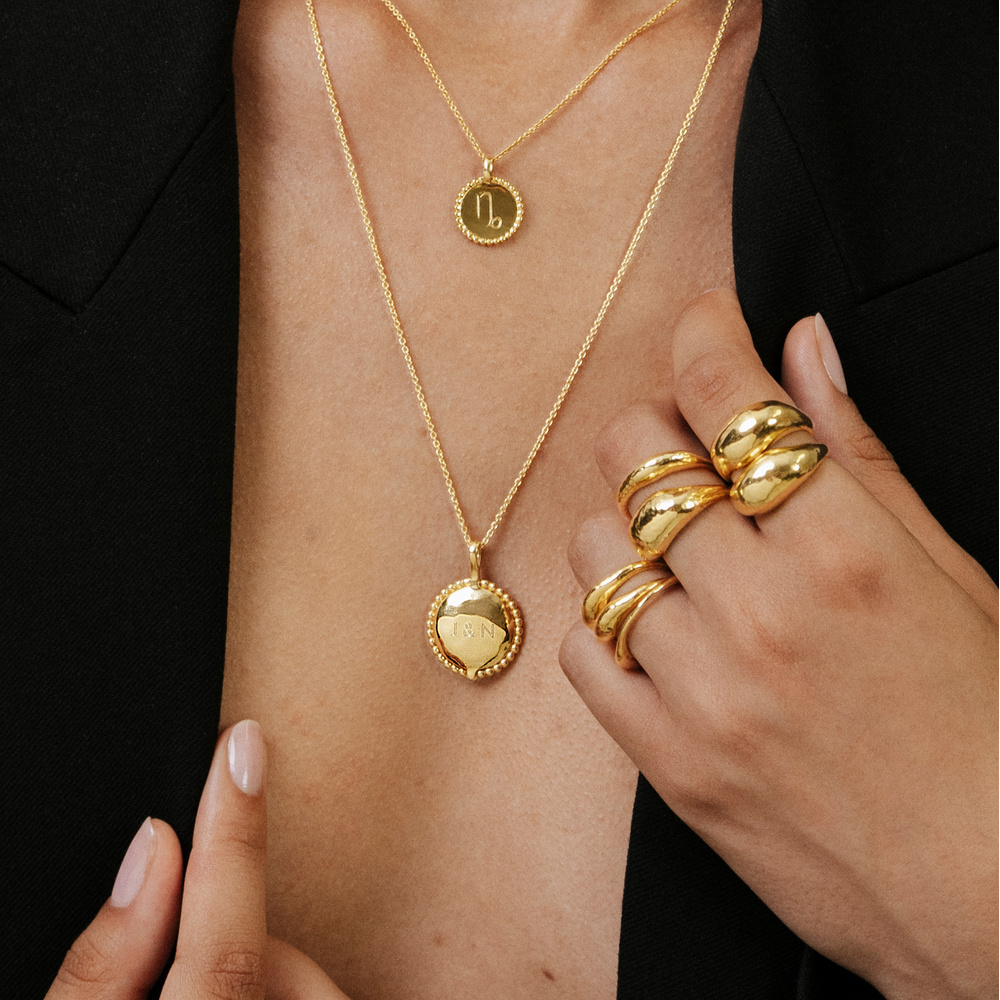 Vermeil (noun)
"Ver·may"
Different to gold plating, vermeil is a thick layer of 18k solid gold on sterling silver to create a long lasting durable finish, giving you the look and feel of solid gold jewellery without the price tag.
100-Day Returns
We offer a full money-back refund within 100 days of purchase
5-Year warranty
Every piece comes with our 5 Year warranty
Ethical Sourcing
We are committed to sustainably sourcing our precious metals + stones
Deia Pebble Locket Fine Chain Necklace
18k Gold Vermeil & No Stone
2 pieces