Talisman Evil Eye Fine Beaded Chain Necklace
A talismanic pendant with vibrant hand cut turquoise encased in gold vermeil and scored with sun rays. Engrave the back with a meaningful message you can wear close to your heart and add texture with our Beaded Chain necklace.
Total necklace circumference adjustable 40, 43 or 46cm
Chain width 1.1mm
Bead distance 1.5cm
Pendant height 17mm, width 17mm
Pendant thickness 0.8mm
Stone height 2mm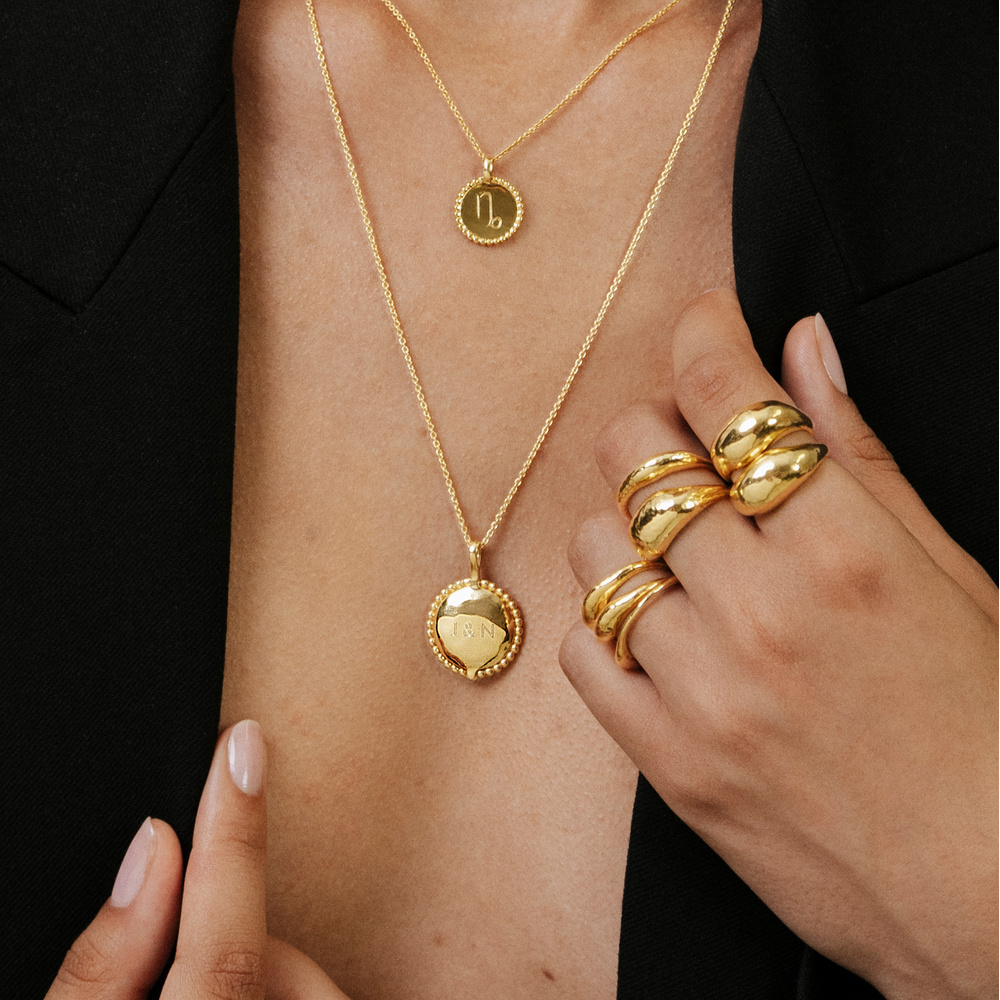 Vermeil (noun)
"Ver·may"
Different to gold plating, vermeil is a thick layer of 18k solid gold on sterling silver to create a long lasting durable finish, giving you the look and feel of solid gold jewellery without the price tag.
100-Day Returns
We offer a full money-back refund within 100 days of purchase
5-Year warranty
Every piece comes with our 5 Year warranty
Ethical Sourcing
We are committed to sustainably sourcing our precious metals + stones
Talisman Evil Eye Fine Beaded Chain Necklace
18k Gold Vermeil & Turquoise
2 pieces