Guiding Star Station Chain Necklace
An everyday go-to, this chain is adorned with small beads for a textured look. Layer with our bestselling Guiding Star pendant in a satin finish, and complete with complimentary engraving.
Necklace circumference adjustable 41-46cm/ 16-18'
Chain width 1mm
Pendant height 13mm, width 13mm, thickness 1.1mm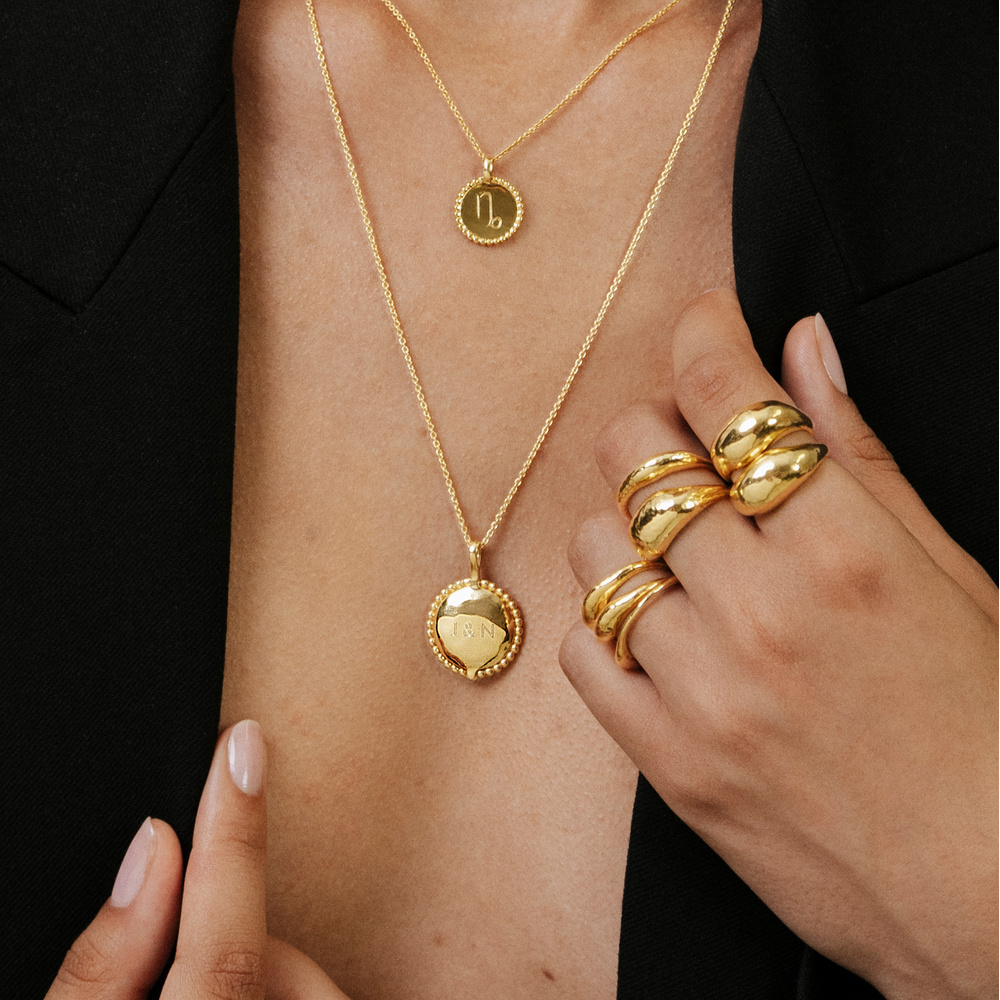 Vermeil (noun)
"Ver·may"
Different to gold plating, vermeil is a thick layer of 18k solid gold on sterling silver to create a long lasting durable finish, giving you the look and feel of solid gold jewellery without the price tag.
100-Day Returns
We offer a full money-back refund within 100 days of purchase
5-Year warranty
Every piece comes with our 5 Year warranty
Ethical Sourcing
We are committed to sustainably sourcing our precious metals + stones
Guiding Star Station Chain Necklace
18k Gold Vermeil & No Stone
2 pieces