Atlantis Gem Ring
18ct Rose Gold Vermeil on Sterling Silver
This product is available online only.
The waved shape of this gem ring is offset by an ultra-modern flat cut, polished Lapis stone. With a diameter of approximately 13mm (0.5'), the ring is both a statement piece and everyday staple. Each stone is cut and faceted by hand and contains natural variation, making your ring a one-off piece. Pair with Atlantis Gem earrings or the Atlantis Chain Bracelet to complete the look.
Product Code: RP-RG-ATSS-LAP
Inspired by the mythical lost city, the Atlantis Collection comprises golden treasure-like pendants and high polished flat cut gemstones.
The name Lapis Lazuli derives from the Latin for blue stone. The bright blue colour is due to the presence of sulphur during formation, and the mineral is often interspersed with striated pyrites that look similar to flecks of fine gold. Lapis has been used in jewellery since pre-historic times.
Origin: Afghanistan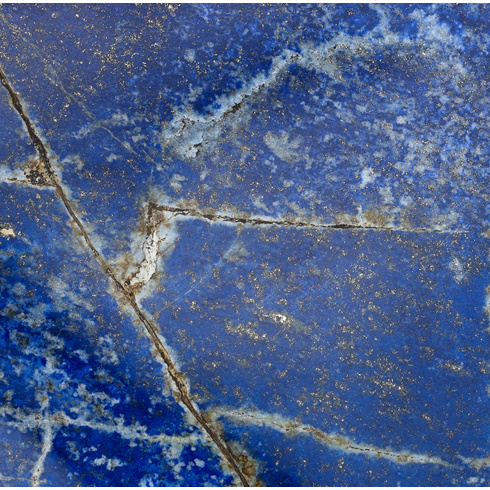 Delivery and returns are free for UK customers.
- Standard UK free delivery within 3 working days.
- Express and nominated day services available for £5-£10.

All our orders are gift wrapped in our beautiful packaging and sent via trackable courier, with a signature required on receipt.
We will guarantee you a full money-back refund within 30 days of purchase on any item, as long as it is in the original condition. All products are guaranteed for 2 years. Engraved items are non-returnable/non-refundable.
Our jewellery is hallmarked in the UK at the Assay Office, fulfilling the requirements established by law on Precious Metals. This is a guarantee of the purity and quality of the metals used.
Every piece of Monica Vinader jewellery is covered by a two year warranty on receipt of valid proof of purchase. This warranty applies to all of our products across the globe, regardless of where you purchased them from.
Within 2 years of purchase, if your jewellery needs repair, please let us know via our Boutiques or via our Customer Care team and we will provide you with a full repair service free of charge. This warranty is in addition to other rights you may have in relation to the piece.
Items no longer under warranty can still be repaired for a fee - please contact our Customer Care team.
We are committed to the ethical sourcing of our products and work closely with suppliers to ensure that they adhere to our code of conduct, which outlines strict standards of business behaviour.
Monica Vinader is a certified member of the Responsible Jewellery Council, which addresses human and labour rights, environmental impact and mining practices within the jewellery supply chain.
MV diamonds are sourced through suppliers that adhere to the Kimberley Process and the World Diamond Council's System of Warranties, preventing the distribution of conflict diamonds both in rough, cut and polished stones. Conflict diamonds are those smuggled by rebels to finance wars against legitimate governments. Our diamond suppliers are also compliant with United Nations resolutions.